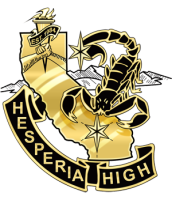 Hesperia Online
---
Log in using your account on:
Google
Is this your first time here?
If you have never signed up for HesperiaOnline.com, you need to create a new account. You should set your username to be firstname.lastname to make it easier to remember. Notice the period in between. Once you register, you must check your email to confirm your registration. If you do not see the confirmation email within 10 minutes, check your Spam folder--and then mark that message Not Spam to ensure future email delivery. Please remember your password when setting up your account.
You may also login with your HUSD Gmail and an account will automatically be created for you. Check your profile after logging in and creating the account to make sure your first and last name is set. If not, fill those in.